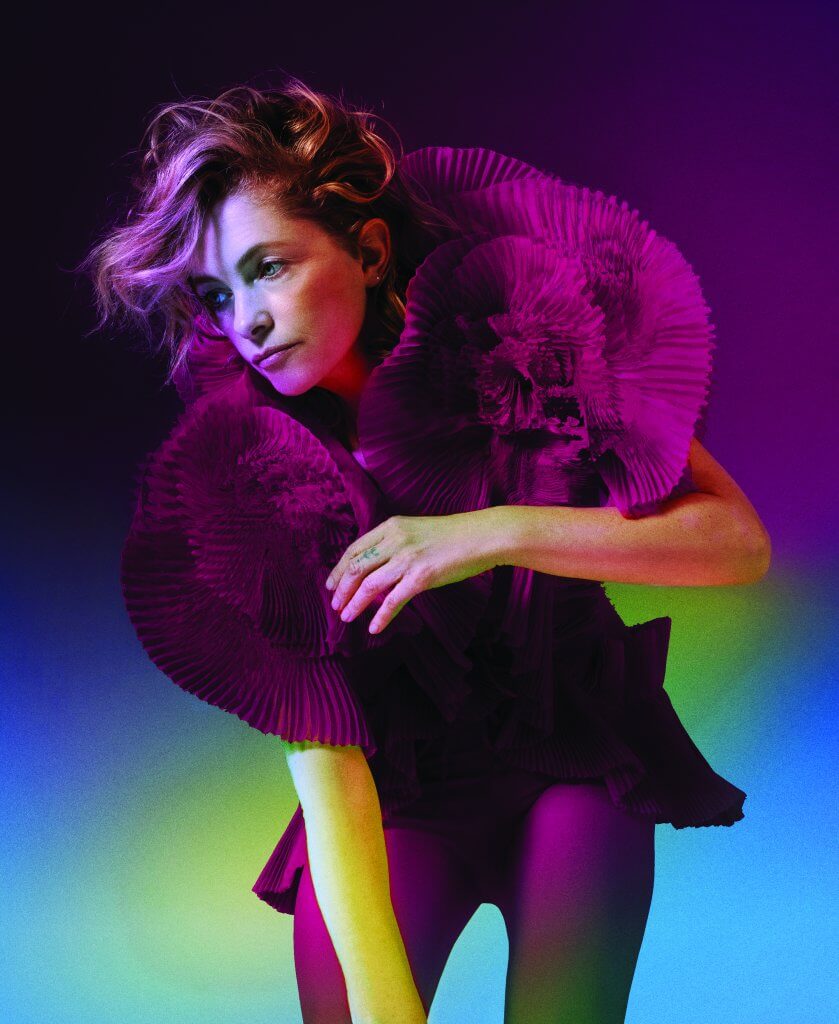 "Everything has changed…"
Everything Alison Goldfrapp touches turns to, well…gold.
The legendary English singer-songwriter has supplied the sexy, strutting synth-pop dance floor anthems and warm folktronica forays of our dreams for decades now as the frontwoman of electronic duo Goldfrapp. (Still wondering how they came up with that name.)
And this year, she's venturing out solo.
It's not exactly the first time Alison's done her own thing: just last year, she supplied her heavenly vocals on Röyksopp's suite of releases, Profound Mysteries, including "Impossible" and "The Night."
But she's promising more, more, more in solo form in 2023 – with a little help from her friends along the way.
Ahead of "much more" music on the way "very soon," per a press release, Alison is releasing some collaborations with her friends from club world first.
On Thursday (January 19), Alison's solo venture begins alongside the iconic Richard X (of Rachel Stevens' "Some Girls" fame, first and foremost – and she probably didn't need to lock herself in a car to get it) and Germany's Claptone. (They're the ones with the golden plague doctor masks.)
"When Alison Goldfrapp asked me to collaborate, it was a no brainer for me. I've always been enchanted by the magic world she created and her stunning voice, so I was really happy that we could merge our trickery to create 'Digging Deeper,'" Claptone said in a statement.
The track is entirely within Alison's wheelhouse from years of providing various flavors of dance floor euphoria, while still drifting into somewhat new territory, with wisps of "I Feel Love"-like lusty coos stretched across Ibiza-friendly deep dance pulsations from yesteryear.
The song's message itself is appropriate for an artist about to venture out onto her own: "I'm digging deeper now / I know I'll find a way…"
"In 'Digging Deeper,' I'm effortlessly gliding through air, on a gloriously hot breezy night arriving at a blissed-out dancefloor on the island of my dreams," she explains.
It's a sultry, entirely summer-ready dance floor serving to keep us satiated as Alison dives Head First into what promises to be a very busy 2023.
The 2022 edition of Felt Mountain is available on vinyl now.
Check out the MuuTunes Spotify playlist. You can also subscribe on Apple Music.
Photo credit: Mat Maitland