Finding comfort and catharsis in his own vulnerability, Photo Ops' Terry Price shines like never before on 'Burns Bright,' a tender indie folk album built on honesty and intimacy.
Stream: "Stand in the Shadows" – Photo Ops
---
I've been ashamed of my darkest thoughts, there's no escape, so I welcome them along. Stand in the shadows tonight…
He may start his latest album off singing about standing in the shadows, but in many ways it feels like Photo Ops' Terry Price is stepping out of them.
Finding comfort and catharsis in his own vulnerability, the singer/songwriter shines like never before on Burns Bright, a tender indie folk record built on honesty and intimacy. He embraces his life stories – his own visceral humanity – to find meaning in the uncertainty and chaos of our everyday. He zooms into small, fleeting yet undeniable emotions past and present, capturing the intensity of a second glance while simultaneously zooming out to gain perspective and deeper insight about himself and his world. He's the rawest he's ever sounded, and that lack of filter serves him well as he weaves listeners through the most cinematic and exposed music of his career. Heck, one might say Photo Ops himself burns bright on this beautiful new album.
And one would be right.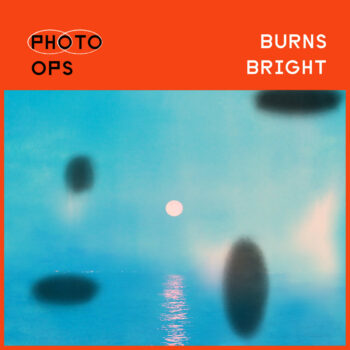 it's been a long time
since i faced the day
with courage
i've been hiding away
stand in the shadows
tonight
stand even knowing
there's darkness and light
stand in the shadows
don't hide
feel what it is to
be alive
Released April 28, 2023 via paul is dead records, Burns Bright is the soul-stirring fourth studio album from singer/songwriter Terry Price's moniker, Photo Ops. The follow-up to 2020's Pure at Heart finds the Nashville-bred, Los Angeles singer/songwriter dwelling in the depths of life – soaking up memories from childhood and stories from last week, and putting them through the blender of his musical mind to channel his emotions and experiences into a heartfelt, cathartic indie folk exhale. Price evokes indie singer/songwriters like Iron & Wine, Sufjan Stevens, Ben Gibbard, and Bright Eyes as he spills himself out in ten rich, radiantly warm and wondrous songs.
For Price, this record is a snapshot in time.
It's a soundtrack to reconnection; to rediscovering ourselves and diving deeper into our world. And it all starts with the transition out of one year, and into the next one.
"After someone tried to break into our downtown LA apartment, we moved to a new spot that was several floors up with a view of Glendale and the Angeles mountains," Terry Price tells Atwood Magazine. "Turning the corner from the red skies, tanks in the street, and election theft attempts of 2020, we made it to 2021. I tried to push my songs into an even more impressionistic direction while still grounding the lyrics in the feelings I was experiencing a year into the pandemic. The contrast between being isolated to then being around people occasionally felt like a very real and apt metaphor for a record concept."
"Taking inspiration from everyone to Beethoven, Cigarettes After Sex, Chet Baker, Yo La Tengo and Nina Simone, I wanted an inherently catchy but sonically organic and meditative set of songs for an album. My longtime producer Patrick Damphier once again flew to LA from Nashville with a big bag of mics and set up in my apt for two weeks that June of 2021 and we made the record fairly quickly. I was mainly focused on capturing a feeling. And those feelings did change over the months that I was writing, but in the end, I think what's captured does feel like a specific time and place."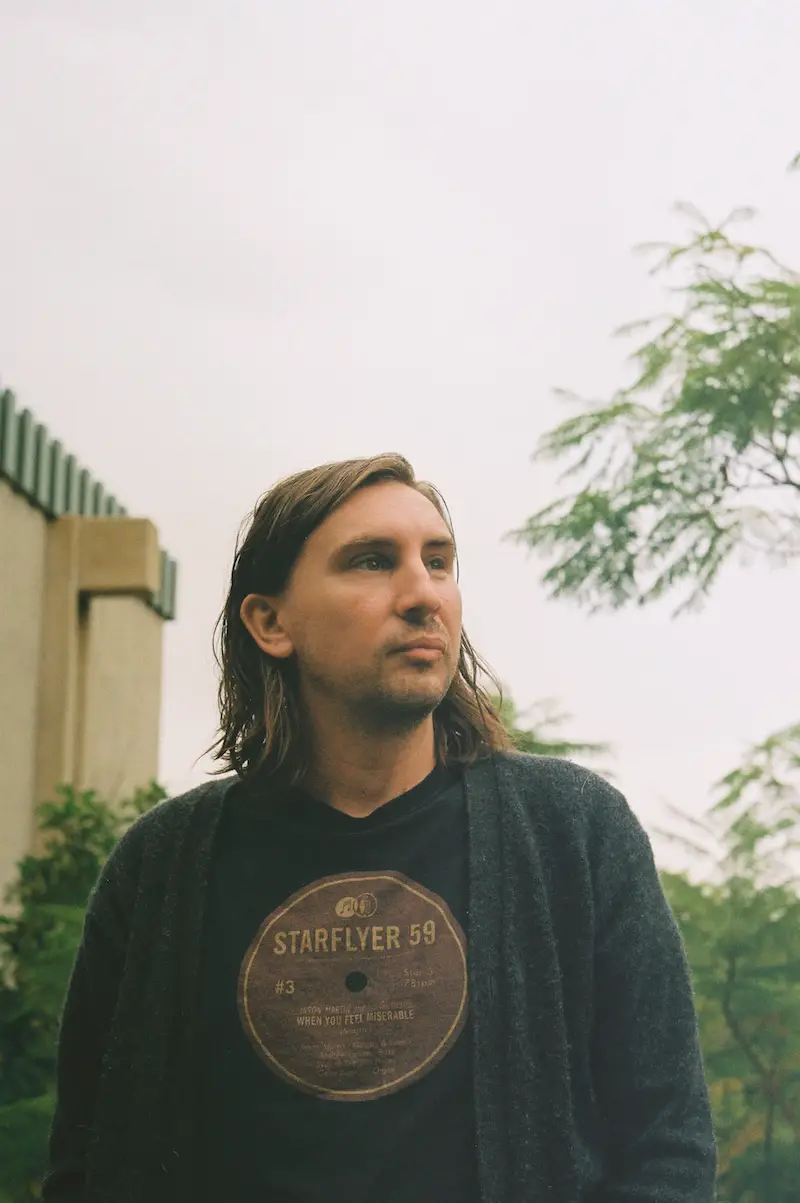 Price describes Burns Bright as "iridescent, honest, and melodic" – a record of incredible intimacy and intention.
"I think Burns Bright is a continuation of my California period that started with Pure At Heart," he says. "There is a mysterious energy out here that is different than Tennessee. I continue to try and move away from "indie rock' but still, my main focus is on the song. Coming from Tennessee, I love songs. Word choice. Note choice. I use the form as one of my self imposed limitations."
To him, the album's title speaks to the immediacy, the urgency, and the intensity not only of its individual songs, but also of the moments that inspired them. There is no song entitled "Burns Bright" – and there's no lyric, either. Those words were specially chosen to express the energy and emotions housed within.
"I kept thinking about the contrast between being inside for long periods of time, then the sudden overwhelming sensation of going outside," Price reflects. "The need to almost close your eyes from the blast of light that you know is good for you but the contrast is so overwhelming. That metaphor definitely applies to being around people after being isolated for so long as well. Being around family for the first time in over a year, starting to interact with people in social situations again. Dreams of the past all of a sudden surging through my consciousness fit the bill as well. Memories, interactions, everything seemed very pronounced and three dimensional."
Such is the foundation for Burns Bright, a spirited record that (cough) burns bright with the light of the artist's own visceral humanity. Album opener "Stand in the Shadows" explores a sense of helplessness and lack of control about the surrounding world; Price describes it as a lullaby to himself, and there's certainly something soothing about his gentle performance – one that builds through soft layers of guitar, piano, synth, drums, and vocals. "It's been a long time since I faced the day with courage," he admits. "I've been hiding away." But we've all got to get back out there eventually, and there's no time like the present.
---
The next song – the album's second track – is Price's personal highlight. "'When I Think of Tennessee' is my favorite lyrically and melodically on this record," he says. "It all feels true and mysterious to me. The chorus reminds me of a forlorn '80s pop song that I can't quite put my finger on. Lyrically, I tried to take real memories and pick the right moments that feel three dimensional and mysterious"
when i think of tennessee
i think about
rivers and creeks
and long shadows
and all the waiting on promises from
no one who ever could give em
and the lightning bugs
outside our home
melodies scattered about
i think of spring
when i think of tennessee
i think about
our names in dust
on my car
"When I Think of Tennessee" is a sweetly seductive song to the home of his youth (one could argue "Bury Me in Nashville" is as well, but that one has a lot more existential dread and raw passion built in). "Dream Is Done" questions who he was, who he is, who he's been, and who he wants to be; it's a hypnotic, entrancing hard look in the mirror we all did, probably quite a few times, the past three years.
---
The album's lead single "You Must Not Need a Friend At All," initially released earlier this year, remains a highlight. Reviewing it last year, Atwood Magazine called it the "cathartic and oddly comforting release you need to hear if you've ever lost a close friendship." "A painful, poignant plunge into life's dark and unforgiving depths, 'You Must Not Need a Friend At All' is raw, stirring, and achingly beautiful," we wrote at the time.
you must not need a friend at all
you are a strong and lonesome dove
i'm no stranger to losing friends
you must not need them to begin with
"On the whole record, I was very interested in space, and the contrast being acoustic, natural sounds and instruments, and the analog synth," Price says. "There is something very striking about how natural it can still seem – processing the loss of a relationship, from indoors, looking outside, allowing myself to feel the loss and the passing of anger into an honest grief and complaint of what is left."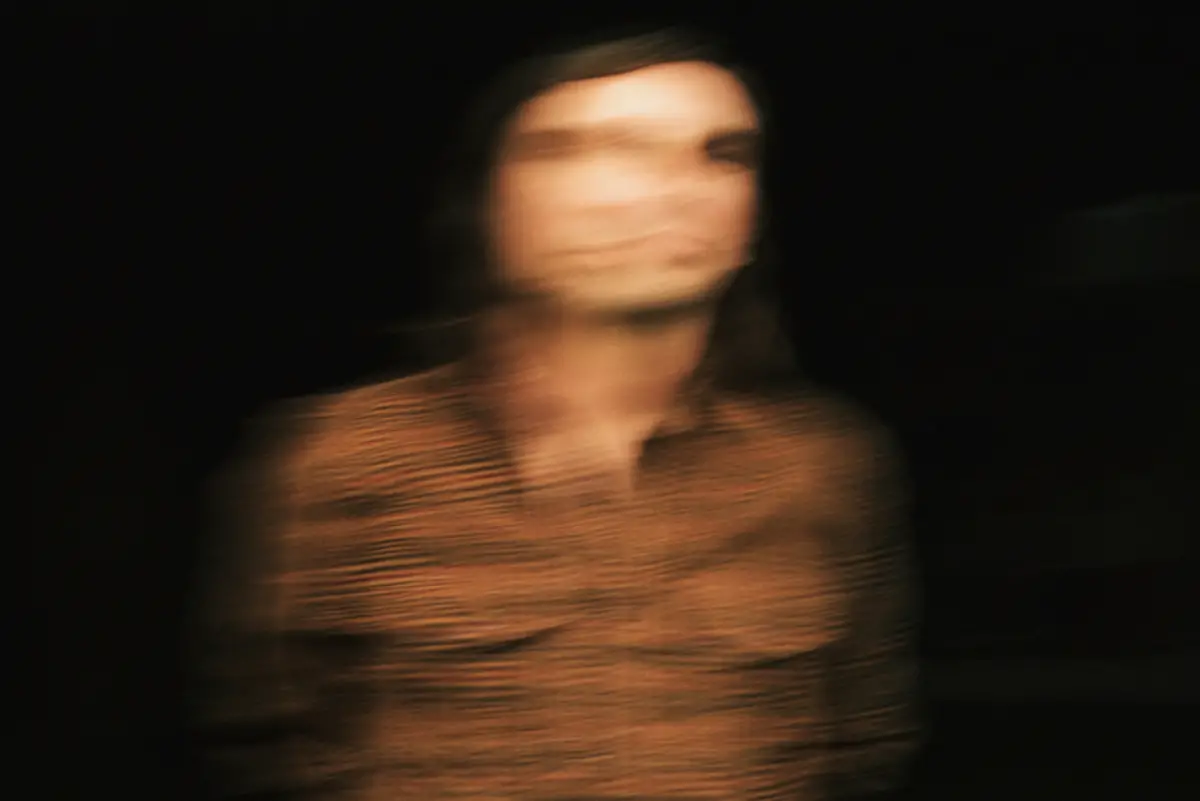 Its lyrics feel like as though they were pulled straight from his diary, and its music is a colorful wonderland of calm and colorful sound. Burns Bright enchants the ears, inspires the mind, and stirs the soul.
"I hope that it will speak to different people in different ways," Price shares. "I'm changing as a writer to embrace uncertainty and to use the honest words of my own life experience as symbols for listeners to make out of it what they want and need. Combining those lyrical ideas with my first love of melody and how melody is more lyrical and human than any set of words I could write, I hope people are able to find their way into these songs."
Experience the full record via our below stream, and peek inside Photo Ops' Burns Bright with Atwood Magazine as Terry Price goes track-by-track through the music and lyrics of his fourth album!
— —
Stream: 'Burns Bright' – Photo Ops
:: Inside Burns Bright ::
— —
Stand in the Shadows
I've been listening to a lot of Beethoven and love how he uses the pedal tone with the chords moving around on top. Lyrically, this is the first one I wrote on the record and my mom called to tell me she and my step dad had COVID, then that evening, Biden was finally sworn in. So much felt out of my control in the moment, and the song is basically a lullaby to myself.
When I Think of Tennessee
I'm interested in hypnotic musical phrases that feel lived in and magical. I wrote this one very quickly and it's one of my favorite songs I've ever written. The chorus reminds me of a forlorn '80s pop song that I can't quite put my finger on. Lyrically I tried to take real memories and pick the right moments that feel three dimensional and mysterious
You Must Not Need a Friend At All
Here again, I listened a lot to Beethoven's 6th symphony. The cascading melodies were such an inspiration to me. You might hear that influence especially in the instrumental section.  Lyrically, I was getting over the loss of a friendship and took lines from my journaling.
The Dream is Done
Throughout the album, I tried to take true things and find the phrases that were three dimensional and really pop out when framed with the melody.  During the pandemic, days really bled into one another sitting inside all day.  I remember going to public parks just to see and be around people, it felt really nice.  Questioning the nature of the life I led before the pandemic, what has been real and what has been a dream?
Voices Together for the Day
I think of this song as having two choruses that just repeat a few times.  The song has no bass on it.  It goes back and forth between memories of being with my extended family on the way to the beach in TX as a kid with the radio playing, and then during the pandemic, we were gathered for a funeral and ended up singing some of the same old songs that would have played on the radio on the way to the beach.  It felt so good to be around family and sing with others.
If You Call I'll Answer
I don't hear many songs that deal with the mercurial nature of friendships.  I've certainly written about them a lot over the years.  But my understanding of them is always shifting.  I seem to have abandonment issues that manifest in the relationships with people that I get closest to.  I expect too much from people and am never able to give them nearly the same amount that I ask for.  Watching people come in and out of your life over time is like looking up at the stars and seeing them appear then disappear.
Carol
I originally had a spoken word bridge for this but my wife told me that it might not be the best idea.  I'm eternally interested in melodic phrases that beg to be repeated – that feel like there is a cadence or symmetry to them that is like a vortex.  You know it when you hear it, kind of thing. My Aunt Carol has seen a great deal of trouble in her life and one day, I was thinking about her immense influence on me.  I just wanted to say thank you and that I love her.
Bury Me in Nashville
When the pandemic started, I remember feeling very confused and uncertain about the future in ways that I'd never felt before. So I tended to look backward a lot more. I felt very appreciative of my time living in Nashville and everything I experienced and learned. Not to mention the people I still very much love there. These flashes of the past came to me and I just felt grateful for the good and bad. Not sure when or if I'll consider LA my forever home, but for now, I'd like to be buried in Nashville.
Odd Christmas
The flip side to "voices together for the day."When being around family brings out the worst in everyone, people regress.  I sometimes start to feel like a young, imprisoned version of myself.  The holidays can seem nightmarish and strange.  But of course, you still love everyone, so it's a paradox.  We need one another, and we drive each other insane.
When You See Something Beautiful in the World
I really wanted to capture the nice feeling you get while flying on a plane.  The perspective you get at that height.  The chance to turn your phone off for a few hours.  The endless supply of pure oxygen.  The cocktails.  The chorus was inspired by a Steve Gunn song called Vagabond.
— —
— — — —
 © courtesy of the artist
:: Stream Photo Ops ::
---