In honor of Women's History Month, Atwood Magazine has invited artists to participate in a series of essays reflecting on identity, music, culture, inclusion, and more.
•• •• •• ••
Today, East London-based artist Svetlana shares her essay "Overcoming Mountains as a Woman in Music" for International Women's Day, as a part of Atwood Magazine's Women's History Month series. "After a decade of losses and lessons, I have begun to understand what it is to be a woman in this industry," she says. "I know that in the power of sharing, another strong woman will feel less alone."
Svetlana recently released "Soul Sister," the first single off a new EP due for release later this year. A smoldering and seductive outpouring of emotion combining soul, jazz, and blues influences, "Soul Sister" highlights Svetlana's honey-like vocals alongside a stunning groove that radiates heat and raw passion. "'Soul Sister' is about love and desire," she explains. "I wrote it when I thought I was falling in love with a guy during a period of time when I felt quite lost. I was working a few jobs, doing a Human Rights degree at University, and felt at a crossroads with a few life decisions to make, the only thing at that time that felt clear to me was that I wanted to be with that guy." Atwood Magazine previously featured Svetlana's last single "Pray By the Altar" (released May 27, 2022), calling it an achingly heartfelt, bittersweet surrender and "a groovy song full of space and sonic tenderness." With much more on the horizon, Svetlana is without a doubt an artist to keep watching in 2023. Read her International Women's Day essay and listen to "Soul Sister" below!
•• ••
OVERCOMING MOUNTAINS AS A WOMAN IN MUSIC
by Svetlana
B

eing a woman in the music industry requires personal strength, autonomy, and community, and I came to this realisation a decade into this being in this industry.
It took many pitfalls, wins and losses to get here. There were many times where I lost my own power and times that I proved to myself that I could regain it. Here is my story as a woman in the music industry.
I used to believe that our dreams are solely our own until I began to pursue music. It was through music that I began to see that sometimes our successes are also dependent on the belief those around us have in who we are and what we do. Their belief will make them put you in the right rooms with the right producers, put a good word in with a label or put you on a playlist. In the beginning, I was so intent on fulfilling my purpose as a singer that at times I would exchange my power in order to have someone believe in me, subconsciously telling myself that investment came at a cost.
Early on in my career, I began working with a producer for the first time. In the session, I picked up my guitar and began showing him the type of music I liked to make. I had always envisioned creating music with live instruments and being in the studio whilst the musicians recorded. Just like the greats that had inspired me. After a while of explaining this to him, I could sense his apprehension. Eventually, he turned to me and said,
"Look, I don't think live instruments is the way to go. I think it's best to work on beats."
He flicked through his database of J-Dilla type beats to show me but I knew already that this wasn't me. At first, I was ready to defend my own vision but then he started talking about the market. He went on about what was sort of music was easy to sell and what listeners would expect from a singer who looked like me. I paused. Was this true? That the likelihood of my dreams coming true was dependent on abandoning the sound I had always wanted. I was young and amateur and the thought of not being able to achieve my dreams based on my wants was too much to risk. So, I caved. Ultimately, I began making music that for a while, did not sound like me.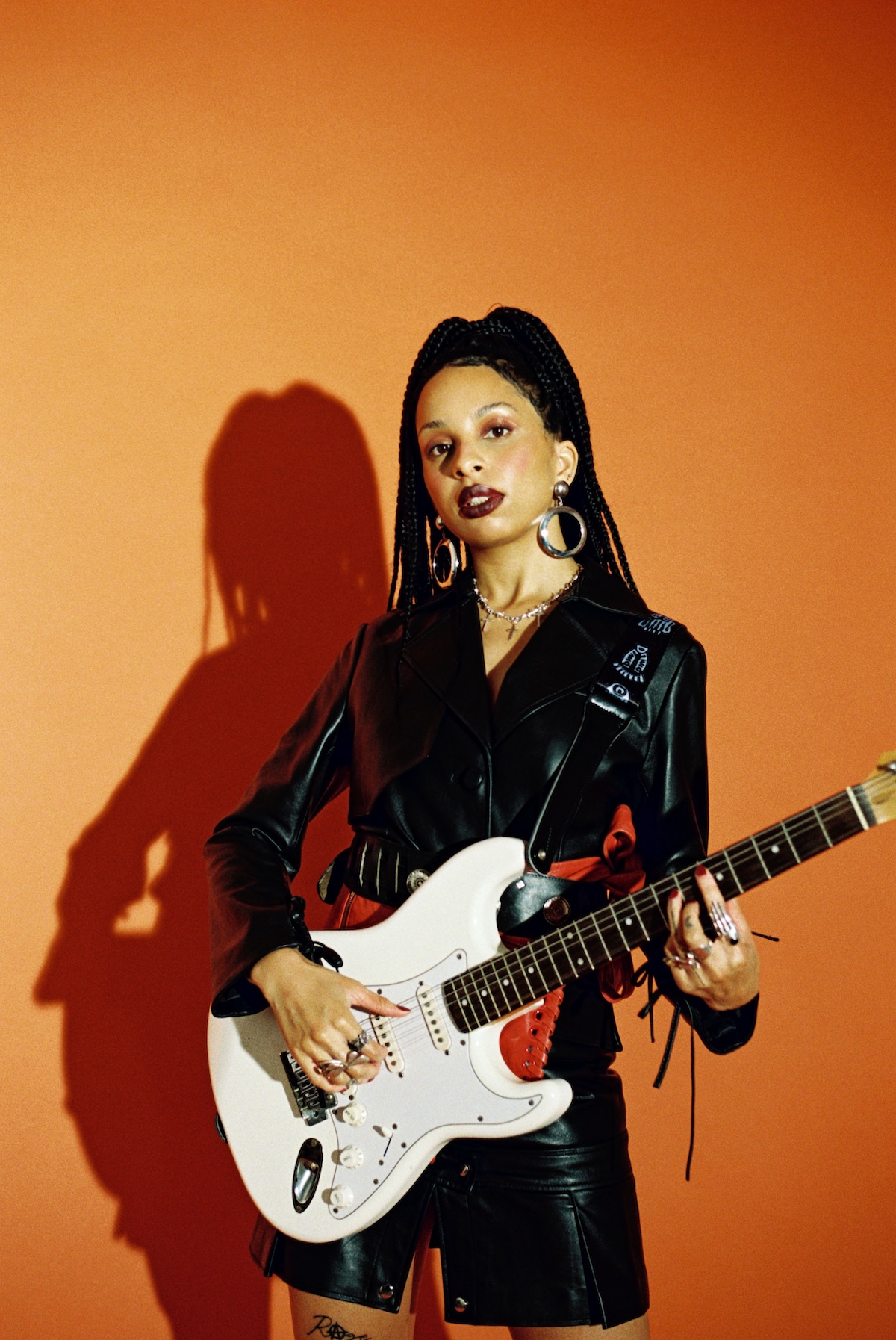 As a female singer in the music industry, our relationships with producers impact us more that we always express.
Yes, I can play guitar but I can't bring my music to life in the way a skilled producer can so I recognise the level of dependence I have on producers to be able to put music out in the world.
Often than not, these producers are men who are hungry with a dream and are aware of their power. At times, I paid the price for that that. If I told you that more than one producer I've worked with had tried to pursue me romantically, would you believe me? That at least one had crossed my personal boundaries in a session, would you believe me? If I said that more than one producer had abandoned bodies of music we were making together because I did not want to a relationship with them, would you believe me?
I can ensure you my experience is not unique. In those bitter moments with producers my first thought was not, why are you taking advantage of the situation like this? But instead – Oh no, now when I reject him I'm going to lose my music.
I never, even now, confronted them about it or directly questioned their choices but quietly accepted that the music we had made would no longer be finished and began again, the quest to find someone to work with.
Being a woman in the music industry means perseverance and tough skin.
Despite all the moments and mountains climbed, things really do get better. I've learnt from these pitfalls so that I will not repeat any mistakes.
The last two producers I've worked with have been incredible, talented and thoughtful men who have never made me feel sour or disgusted at myself. I now make music that reflects who I am and my sound and have still ended up on the playlists and radio stations that I once dreamed about.
I am so glad I have not given up, I am glad that the stories of other women in the industry have made me realise that these experiences can be overcome and I hope that women continue to take space in the music industry, to build community with one another so we can make this industry as inclusive and safe as possible. – Svetlana
•• ••
•• •• •• ••
Stream: "Soul Sister" – Svetlana
— — — —
📸 © courtesy of the artist
:: Stream Svetlana ::